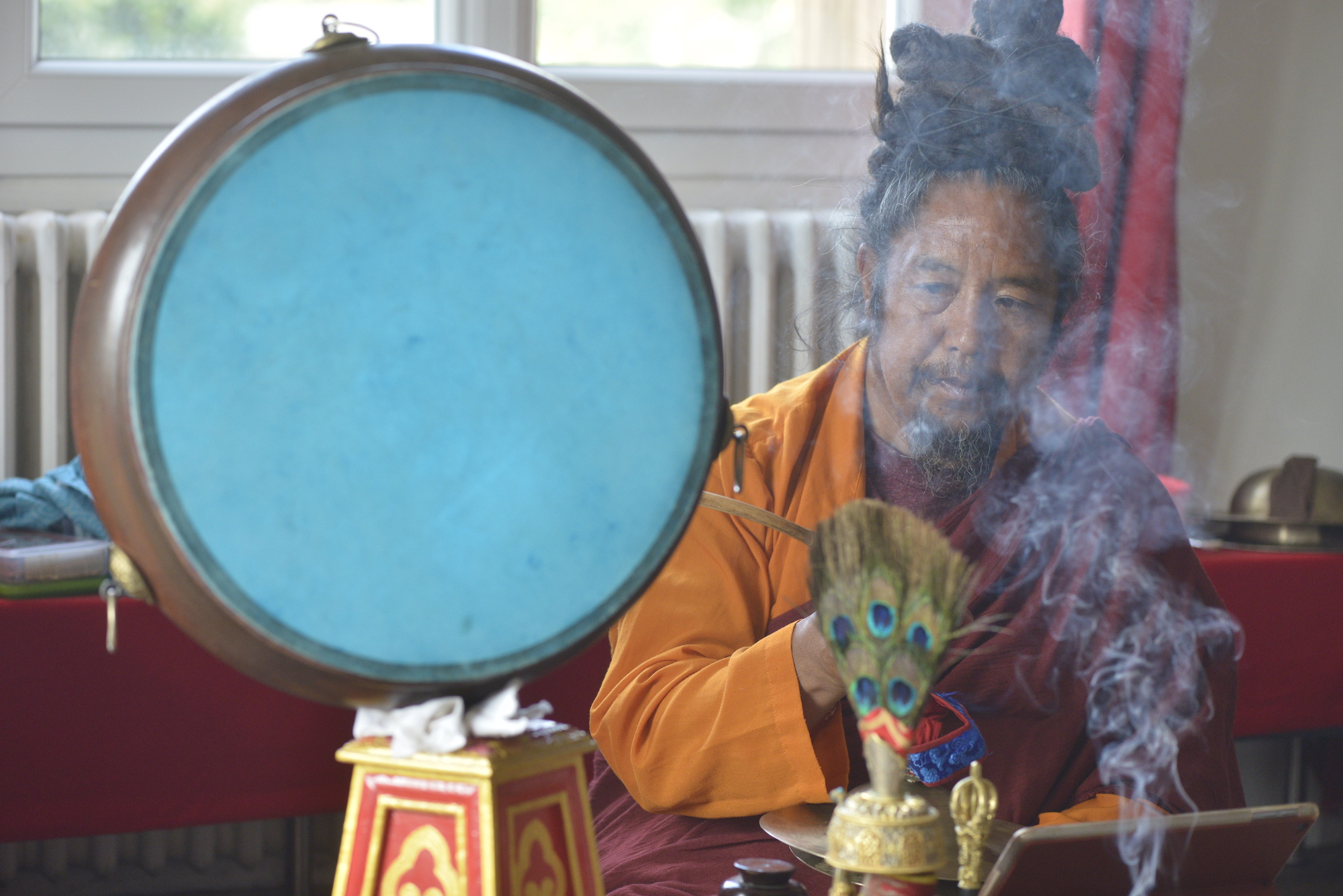 བརྒྱ་བཞི། Gya Zhi Puja « Four hundred »
Next date : Saturday 24 July at 03.00 pm
D. K. Mila Rechen Center & Zoom (ID 837 3127 0100 Password 370992)
This Puja removes very dark obstacles (which shorten life, illnesses), pacifies family, professional and mental conflicts. The Lord Shakyamuni Buddha, released the god Indra from the entrapment of four very powerful Maras from within by performing the Gya Zhi Puja. For the benefit of all, we follow the footstep of the Buddha by participating in this Puja, traditionally performed once a year.
If you are unable to attend, it is possible to send a photo by mail if you can't join.
The Gya Zhi Puja includes :
100 lamps for purifying our defilements, thus pacifying afflictive emotions,
100 Small Stupas for purifying the Mara of the five aggregates, thus overcoming sufferings,
100 Effigies to purify impermanence and death, thus overcoming dualistic indulgence,
100 Tormas for purifying from negative lustful external influence, thus realising all external appearances are illusory.
Suggested participation : Milacenter member fee : 20€ / Non-member fee : 25€.