Drikung Kagyu Mila Rechen Center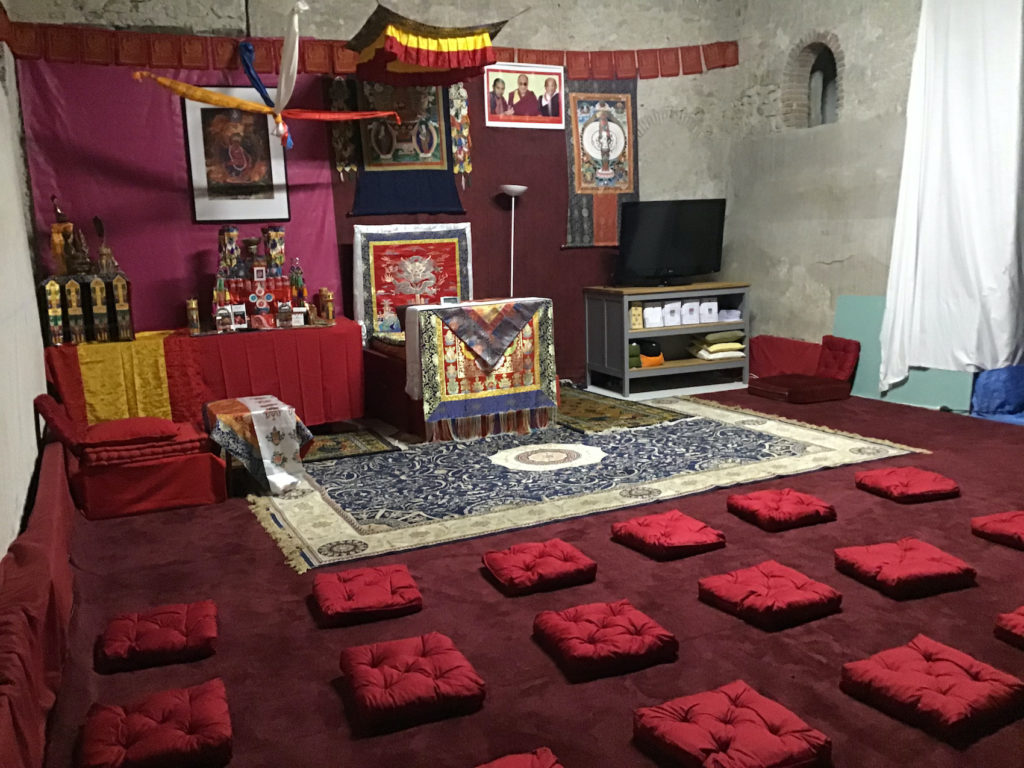 Work is progressing at D. K. Mila Rechen Center !
Sanitary facilities were put into service at the beginning of August, and the floor slab for the future meditation room was poured at the end of July, allowing a first retreat to take place there; but everything remains to be done …
.

The statue of Buddha Shakyamuni (being finalized in Nepal) should arrive in France within a few weeks, and Rinpoche has vowed that it can be installed in a room worthy of receiving it …
.

.
We therefore appeal to your generosity to continue the necessary arrangements of the meditation room (insulation of the walls, the ceiling, installation of the heating, lighting), so that it can accommodate the imposing statue of the Buddha and the Sangha, summer as winter…
.

.
Khenpo K. Tashi Rinpoche, Spiritual Director and Resident Lama of D. K. Mila Rechen Center, teaches that financially supporting the Dharma is a guarantee of not failing in the future and even helps to increase wealth through accumulated merit.
NB : No charge if you cancel / modify the proposed amount of the contribution.
.
Please consider commission fees 🙏
.
Drikung Kagyu Mila Rechen Center
IBAN FR76 1027 8060 4300 0210 4620 173 / BIC CMCIFR2A
.
Thanking you in advance 🙏
;
In France, for an individual, a donation to DK Mila Rechen Center opens the right to a tax reduction equal to 66% of the amount of the donation, within the limit of 20% of taxable income (general conditions provided for in articles 200 and 238 bis of the general tax code); specifically for a donation of € 100, you will be entitled to a reduction of € 66. You will receive a tax receipt for your donation at the beginning of the following year.
.